21 Burn Blackjack
Blackjack just might be the most popular card game to ever appear on a casino floor. It's an easy game to learn. The basics at least. Even someone who's never played the game before will get enough confidence to jump in after watching only a few hands. Compared to other card games available in most casinos, there's nothing to it. Two cards, hit, stand, don't go over 21…Got it!
Blackjack has proven to be so popular in fact, that there have been all kinds of variants on the traditional game created: Spanish 21, Zappit, Switch,  Caribbean and so on. They are especially prevalent at online casinos where the casino operator doesn't have to worry about running out of floor space. Some of these blackjack variants add some interesting twists that make the game much more exciting; others, not so much.
One version of blackjack that seems to be attracting a lot of attention from both novice and veteran players is called 21 Burn Blackjack. If you've ever played blackjack before, you'll have no trouble at all picking it up. You also have the advantage of being able to learn and play for free online before you put down any real money.
The basic object of the game remains the same. You'll begin the game with a hand made up of two cards. The dealer will be dealt two cards. You'll have some choices to make, and then whoever gets closest to 21 without going over wins.
Free 21 Burn Blackjack
21 Burn Rules
The biggest twist in 21 Burn Blackjack is that the player is initially dealt three cards instead of two and can choose to discard — or burn — the second of the initial two that he is dealt. Then there are also a few more subtle changes to the rules of play and the payout structure. Here's how it all works:
21 Burn Blackjack is usually played with six 52-card decks
Players are each dealt two cards face up with a third card face down
If the dealer's face-up card is an ace, he peeks at his face-down card to see if he has blackjack. As in traditional blackjack, this is done before players are allowed to act. Players can make an insurance bet if they wish to do so.
The dealer will hit his hand on a soft 17
Blackjack pays even money instead of the normal 3 to 2.
Players may not surrender
Players can only split hands once
Players can double down on any two cards, including after splitting
After all cards are dealt, the player can choose to place a burn wager with the following rules

The burn wager must be exactly half the amount of the initial wager
The player can burn the second of his initial two cards and it will be replaced with the third card that was dealt to him face down
An ace and ten after burning is treated as a normal blackjack
If the new card is the ace of spades the burn wager pays seven to one
If the new card is any other ace the burn wager pays two to one
If the new card is not an ace the burn wager loses

Players may not burn after splitting or hitting their original hand
21 Burn Blackjack Strategy Considerations
Obviously, with the additional rules in 21 Burn Blackjack players must make some adjustments to basic blackjack strategy to keep the house edge as low as possible. The changes you'll need to make are not as complex as you might think, however.
The only thing a player needs to know in this game is when there is a positive expectation on the burn wager. Overall, the burn wager itself has a very high negative expectation of 67% — meaning the player can expect to lose $.67 for every $1.00 bet — before considering the initial blackjack wager.
When we take into account the expectation of the burn wager, the amount of the burn wager, and the initial blackjack wager, the math (which I won't get into here) says that we should only invoke the burn option when it will improve the expectation on the initial blackjack wager by at least 33.5%.
The following strategy is not absolutely, mathematically perfect, but it will significantly reduce the house edge if you only take the option to burn a card in the following situations:
If your first card is a 7 and the second is an 8 or 9, and the dealer shows 7
If your first card is a 9 and the second is anything from 3 to 7 inclusive
If your first card is a 10 and the second is anything from 2 to 6 inclusive
If your first card is an ace and the second is anything from 2 to 6 inclusive
Aside from following the strategy above for the burn wager option, the universal basic blackjack strategy should be used for playing your hand.
For the game of 21 Burn Blackjack overall, when played with a perfect burn strategy and perfect basic blackjack strategy, the house edge is estimated to be between .55% and .65%. That means that for every dollar wagered, the player should expect to lose .54 cents. Note that is one half of one cent, not 54 cents, or $0.0054.
For a novice player, this twist on traditional blackjack might get a bit confusing, but will surely add some excitement to the game. For veteran players familiar with basic blackjack strategy, you should be able to see that you can also incorporate a bit more excitement into your game without giving up any significant edge to the casino. Especially with the ability to play online for free, 21 Burn Blackjack is a game well worth checking out.
Casinos to Play At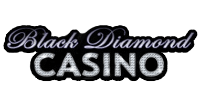 500% up to $5,000
100% bonus up to $1,000
100% bonus up to £/€/$ 300
100% up to €/$100