Best Casinos to Play Real Money Blackjack with Paypal
Paypal needs no further introduction and we really don't intend to explain how to use it to play real money blackjack online. However, there are few tips we would like to share, at least with those that are not savvy when it comes to playing online. Before we start, here is the list of best PayPal blackjack casinos for you to enjoy.
Best Casinos Accepting Paypal
Claim on Bet365 site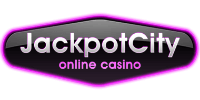 100% up to €/$ 1600
50 Free Spins
100% up to £/€/$ 200
Why to use Paypal at online casinos?
There are many reason to use Paypal and it's important to understand the reasons behind them.
Security: most of us play in many casinos. Sometimes just for variety of games, or waiting for special promotions or just to break the routine. By using Paypal you keep the access to your personal info in one place. That's the opposite of using credit cards, where you share your banking details with each and every casino.
Speed of payouts: ewallets, led by Paypal, allow us to enjoy our winnings in the fastest way possible. Pretty much instantaneously. Now, it's important to notice that although it takes a sec for the funds to reach your account, the time it takes the casinos to click that "Send" button varies from one to another. So make sure to play only in those casinos that offer same day payouts. Needless to say that all the Paypal Blackjack sites on our list are super fast when it comes to cashouts.
Mobile Blackjack – using credit cards on mobile is pretty annoying. Typing all those digits. Playing blackjack on your smartphone with Paypal is much easier. Just your password and that's it.
Why not to use Paypal – The Flaws
Paypal doesn't have many flaws when it comes to gambling online, but still there are a few that is important to notice
Availability – there are not that many blackjack sites accepting Paypal. Plus, it is available (for gambling) only in few countries, such as Austria, Denmark, Finland, Germany, Ireland, Portugal, Sweden and United Kingdom. US casino players can enjoy it only in NJ and Delaware.
Fees – most casinos do not charge any fees when it comes to Paypal blackjack deposits. However when it comes to withdrawals, the Paypal fees can be pretty high. It's ok for small amounts but if you are had a nice streak and won few thousands, Paypal is not the way. In those cases we would recommend using a simple Bank wire or even a cheque. It will take longer but will cost you much much less.
Loosing track – last deficit of using PP is that somehow people tend to be more loose with their money. My wife is a good example. Not sure what's the reason for that, but that's a fact. So when making paypal casino deposits, make sure that you keep track and don't gamble more than you can afford. Especially if you are playing video blackjack with high stakes. (internet blackjack is much faster than at live dealer tables, so the way down can be pretty fast).
Summary
If you can Paypal at online casinos at your country – use it.
Got really lucky and won $$$$ – use check or bank wire for cashing out. Will save you a lot on fees.
Don't forget to keep track of your deposits and play according to your budget.